Welcome to Farm Court... we offer bed & breakfast accommodation for up to twelve and a versatile self-catering cottage that sleeps up to five.
The accommodation is set around an enclosed area, giving privacy to guests, and is in a quiet part of the town of St. Anne. All rooms have been comfortably furnished, with the early stone farm buildings and cobbled courtyard forming the basis of a comfortable and simple holiday home.
"Farm Court is an unrivalled bed-and-breakfast..."
"Farm Court is a complex of farm buildings set around a cobbled courtyard garden on the edge of the village. Its owner Moira Sleeman, has her priorities right - excellent en-suite showers, fresh milk for bedroom tea, and proper breakfasts. The comfortable bedrooms are decorated in simple style, and there is a self-catering cottage." COUNTRY LIFE - "The Channel Islands"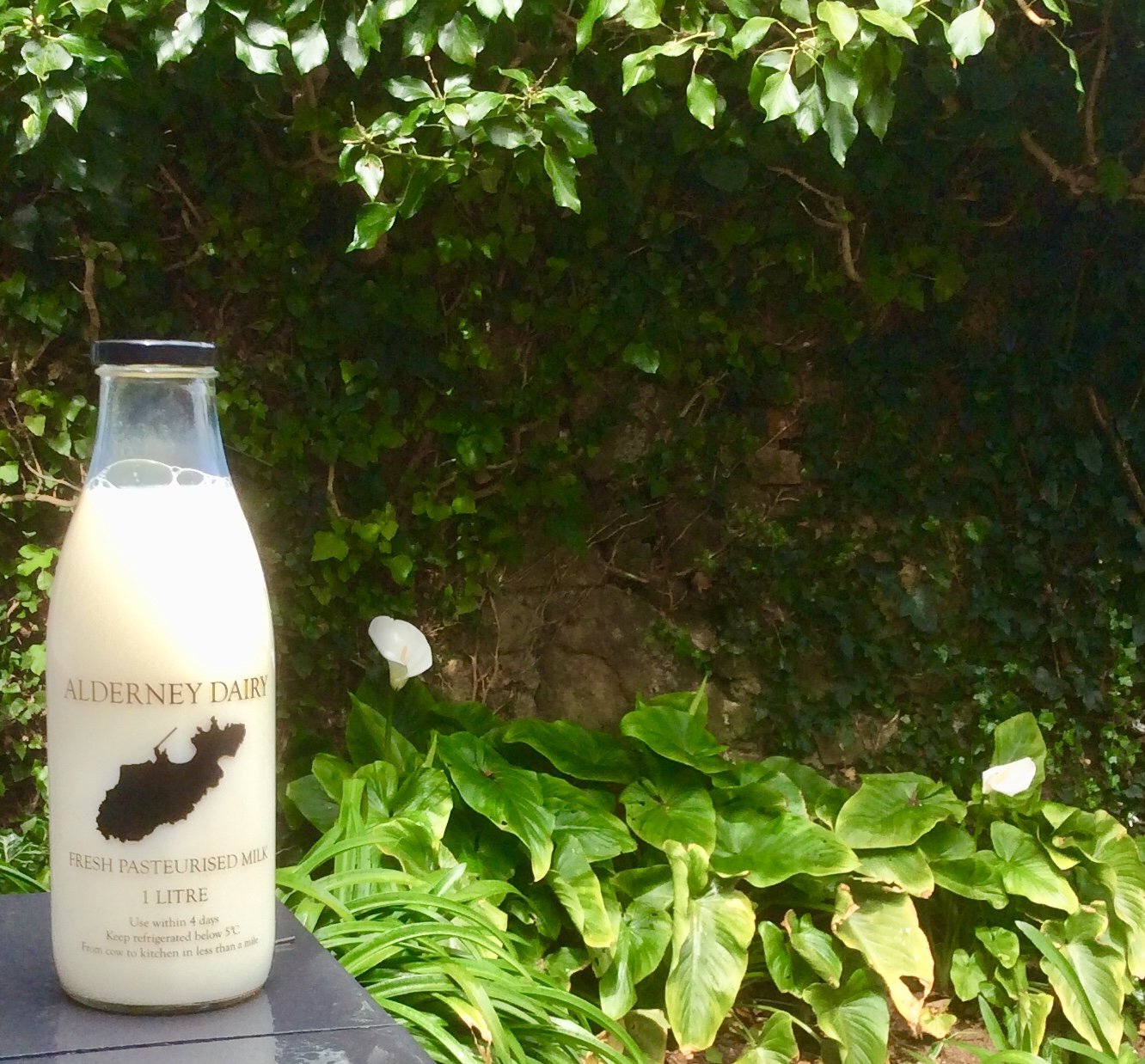 Farm Court's Fight Against Plastic
We are very proud of our efforts to dramatically reduce the use of unnecessary plastic in all areas of the guest house, from shopping practices to making yoghurt so that less plastic is used throughout Farm Court.
Farm Court is run by husband and wife team, Bobbie and Jamie
Bobbie and Jamie moved to the island from Cardiff in 2011, and took on the job of managing Farm Court in 2017. Jamie is an accomplished guitarist, and Bobbie has been known to pen the odd creative piece here and there. Both enjoy the variety of life in Alderney, and will help you to discover its innate quirkiness.
Farm Court is proud to sponsor the Arts on Alderney.

Book a ticket to any event organised by the Alderney Music Society or the Alderney Theatre Group and Farm Court will refund your ticket from your room rate.
www.alderneytheatregroup.com
Alderney Music Society - www.visitalderney.com/events